Australian Natural Soap Blog
French milled soap, also known as triple milled soap, naturally gets its name from its origins in 18th century France. It's known as triple milling because the process involves rolling and pressing the soap three or more times, refining it into a fine paste. That paste is then put into many different molds, such as ducks or seashells, and allowed to harden. The manufacturing of French milled soap is more time-consuming, but the final product is a smoother, longer lasting bar. Many people believe that making your own soap using the melt and pour method results in a better bar,...
---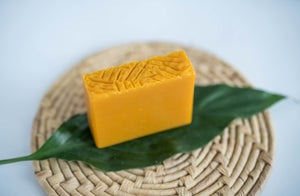 Everyone is always looking for a soap that works. They try different things and use different brands. You probably fall into this category, and that's okay. It is hard to find the soap that works best with your skin. Palm oil soap has a lot of properties that can be very nourishing to your body. If you try it and like it, the cheapest way to get it is in the form of a wholesale bulk bar soap. Give it a try and see what you think. What Are 5 Benefits? Five of the great benefits of using palm oil soaps...
---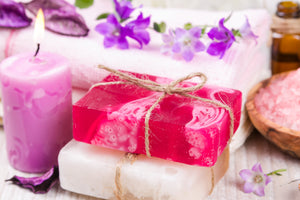 Selling natural soap in your online shop or brick and mortar store is a great way to expand your stock and increase your profits. However, it can be hard to choose the right soap and the right wholesale retailer. If you don't know where to begin, use this helpful guide to get started. What to Consider When Buying Natural Soap Before you can begin looking for a wholesale retailer, you need to know what you are looking for. Not all soaps are created equal, and choosing a low-quality one will only hurt your business. This is especially true when purchasing...
---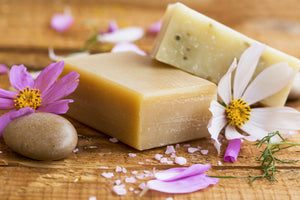 Sensitive skin can make choosing soap difficult. The wrong soap can cause rashes, dry skin, or irritation. Those who suffer from sensitive skin may have tried countless soaps in attempt to find the perfect one for their skin. Guidelines Generally, it's best to choose soaps that are natural, have few ingredients, and are made from pure plant oils. Natural soaps avoid the use of harsh additives, and actually contain beneficial ingredients. Once you find a soap that works for you, look to buy soap bars in bulk to save on money. Types To get you started, here are types of...
---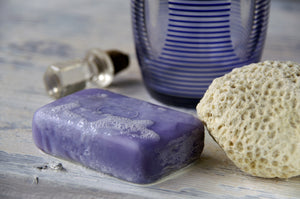 French milled soap is a common staple of beauty stores nowadays, from your local gift shop to online purveyors of natural beauty products. But why is French milled soap so widespread now? What's so special about this soap? Is it just called "French" to sound fancy? Here's what you need to know about these products and where you can find the best French milled soap. The Process You'll find French milled soap at a price beyond most other soaps on the market. While some products, like candles, are being priced highly due to their popularity, French milled soap is more...