Australian Natural Soap Blog
Unlike regular commercial harsh soaps, natural soaps have been the skin's best friend for ages, with their lush, satin feel and the amazing organic ingredients it is made of. Thankfully over the past few years, Natural soaps have received the attention and accolades that it deserves as they're slowly returning to bathrooms and soap stands all over the world. The benefits of this magical product are endless, apart from the fact that natural soaps are environmentally friendly, they are animal cruelty-free and strengthen your skin's moisture barrier. If you are yet to join the moving train of natural soap users...
---
All You Need To Know About Natural Soaps May soaps that we usually use have chemicals which are known to be very harmful to our skin as they cause a lot of damage. This is where natural soaps come to our rescue. Keep on reading to know how natural soaps are beneficial for your skin.  #1 Benefits of Natural Soap: The word natural already seems very beneficial for our skin as it probably won't contain any harmful substances. Just like that, natural soaps are also very beneficial for our skin and have many advantages if we look into it. Here...
---
Ever lathered up in the shower with your soap bar, enjoyed a rich creamy foam, but then stepped out out and found your skin feeling too clean? By "too clean" we mean dry, and the reason your soap bar didn't live up to your expectations is because it's probably pumped full of animal fats and detergents that strip your skin of beneficial oils to leave it feeling squeaky clean, but not smooth and soft. We don't mean to be the bearer of bad news, but as a consumer you deserve to know the facts. All you want is a long-lasting...
---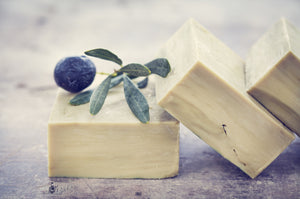 Whether you're new to the world of natural soap, or have been enjoying them for years, knowing how to choose the right natural soap helps ensure you and your skin get what you need. It's important to know that most of what you find on the store shelves is not true soap. Don't be fooled by the labels that indicate a natural product, or that claim the product is soap. Read on for tips on choosing the right natural soap for your unique skin care needs. What Is Soap? If that sounds like a silly question, it might help to...
---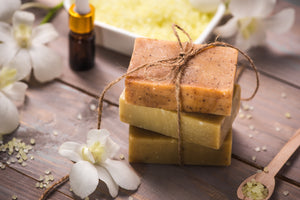 There are many individuals who have sensitive skin that does not react well to chemically processed soap. When you use Natural soap, you're able to prevent or decrease skin issues that are caused by the irritants in the chemical blends. Here's why Natural soap is vital for your skin. NATURAL Soap Does Not Contain Harsh Ingredients When you're shopping for soap, you should treat it similar to shopping for grocery items. You should always read what's on the label. You will notice that some products claim that they're created with organic ingredients, but there are a multitude of companies that...